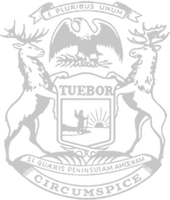 Michigan legislators announce 4-H Day at Michigan Capitol
RELEASE
|
September 13, 2023
State Reps. Matthew Bierlein (R-Vassar) and Reggie Miller (D-Van Buren Twp.), along with Michigan State University Extension, are inviting people to the first Michigan 4-H Day at the state Capitol in Lansing on Wednesday, Oct. 4.
The event, which will be held at Heritage Hall in the atrium, will offer information and raise awareness regarding the positive impact Michigan 4-H programs have on young people throughout the state.
"This event will help bring attention to a cause that helps change the lives of young people and families throughout our state by giving them an opportunity to thrive," Bierlein said. "This program reaches nearly 100,000 Michigan kids annually. It inspires growth and shapes futures – and I am excited for this event to showcase the positive work they do to help our next generations."
"I'm very excited to help host our first Michigan 4-H Day at the Capitol," Miller said. "This organization deserves recognition for its dedication to our state's youth. By highlighting this organization, we hope to see continued involvement and support for the next generation of 4-H."
Michigan 4-H, Michigan State University Extension's flagship youth development program, provides programs to help prepare young people for meaningful and productive lives. These efforts include after-school programs, summer camps, year-long clubs, special events, fairs, mentoring programs and more.
The event will run from 11 a.m. to 1 p.m. and include Michigan 4-H youth, volunteers who help support the many services Michigan 4-H provides, alumni and staff. A brief program will be held at noon. The Capitol Visitor's Center at Heritage Hall is located at 323 W. Ottawa Street in Lansing.
Bierlein and Miller welcome anyone who is interested in attending to RSVP here.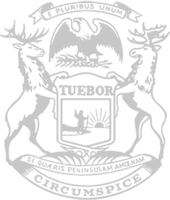 © 2009 - 2023 Michigan House Republicans. All Rights Reserved.
This site is protected by reCAPTCHA and the Google Privacy Policy and Terms of Service apply.