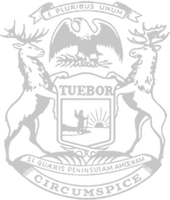 Rep. Bierlein: Future jobs projection puts bad policies on full display
State Rep. Matthew Bierlein, of Vassar, today highlighted a concerning new future jobs projection for the state and called for reversals of burdensome policies that are strangling small business owners and discouraging growth.
The number of jobs in Michigan is not expected to grow over the next seven years, according to data recently presented at the state's annual Occupational Outlook Conference.
"We have seen a pattern of new laws and bills in the Legislature that strap unnecessary regulations on hard-working business owners and raise costs for working families," Bierlein said. "Actions have consequences. This should be a real wake-up call. It's time to prioritize issues that are going to help our state compete and working people thrive, instead of ones that give union heads more money to donate to Democrats and continue reckless, tax-and-spend initiatives."
Bierlein pointed to a Democrat repeal of the state's freedom-to-work law – which eliminated choice for workers on joining or paying into a union, a planned increase of the state income tax after a cut Bierlein and other Republican legislators fought to preserve earlier this year, and green energy mandates that balloon costs as a few of just many proposals that have poor long-term economic prospects.
Michigan ranks 49th in population growth since 1990, according to data released earlier this year. That statistic comes as Gov. Gretchen Whitmer assembles a commission to look at stagnating population numbers and runs television spots in other states encouraging people to move to Michigan.
"Businesses in our state – especially in many of our smaller communities – have already been through a ton the past few years with COVID lockdowns. Raising costs and overregulating them isn't a good recipe as they get back on their feet," Bierlein said. "We need to lower costs and cut red tape. It starts there. I hope the governor sees these truths as she looks at states to recruit residents from and considers why those areas are more attractive to people than Michigan."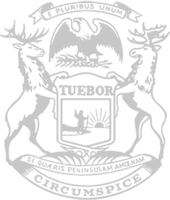 © 2009 - 2023 Michigan House Republicans. All Rights Reserved.
This site is protected by reCAPTCHA and the Google Privacy Policy and Terms of Service apply.