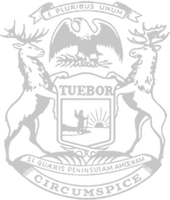 Rep. Fox votes against Democrat plan that deceives public by using accounting gimmick to block income tax cut
RELEASE
|
February 10, 2023
State Rep. Joseph Fox yesterday voted against a proposal covertly loaded with ill-conceived spending by Democrats who are attempting to block an impending income tax cut.
Under current Michigan law, the income tax rate will be cut this year because the state received a steep increase in taxpayer dollars. However, House Bill 4001, which passed the House on Thursday, doles out one-time $180 'relief checks' in order to prevent the tax cut from taking effect. It also includes $500 million in unrelated funding for corporate welfare projects.
"$180 may sound nice at the moment, but it isn't the permanent tax relief that Michigan families need to help alleviate the burdens of inflation and higher costs-of-living," said Fox, of Fremont. "The Republicans proposed permanent, ongoing relief. The governor's plan is a one-time ploy, and it doesn't go far enough. People need relief that will last; they need tax cuts, not hikes."
HB 4001 passed 56-53 in the House, while the Democrat leadership stifled any opportunity for discussion or deliberation of the bill's merits. Many Republicans planned to speak to the bill, expressing opposition and genuine concerns, but were prevented from doing so by the Democrat majority.
"This was a shameful ploy, and I will not stand for such petty, partisan games," Fox said. "This is not why I was elected to Lansing. I fill continue to fight for the needs of my constituents until our voices are heard loud and clear."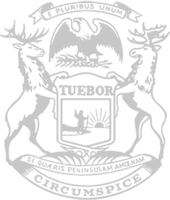 © 2009 - 2023 Michigan House Republicans. All Rights Reserved.
This site is protected by reCAPTCHA and the Google Privacy Policy and Terms of Service apply.