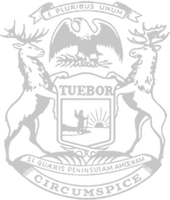 PHOTO INFORMATION: Rep. Markkanen (R-Hancock) is sworn in for his third term by outgoing House Clerk Gary Randall. Markkanen is joined by his wife, Jane.
Rep. Markkanen sworn in for third House term; appointed lead Republican of two committees
State Rep. Greg Markkanen, of Hancock, announced his office is open and ready to assist residents of Michigan's Upper Peninsula.
"I am incredibly grateful for the opportunity to continue serving the residents of the Upper Peninsula in Lansing," Markkanen said. "I encourage folks to contact me with any questions, concerns, or ideas so I can best represent our community."
Rep. Markkanen has been appointed Republican Vice Chair of both the House committees on Elections, and Military, Veterans and Homeland Security. Markkanen will also serve on the House committees on Education, Insurance and Financial Services, and Tax Policy. Upon Democrat's taking majority, many Republican members were only given one or two committee assignments. Markkanen's diligent work during his first four years led to supplementary committee appointments, which means those in his district will have a greater voice in Lansing.
"We in the 110th district live 500 miles away from the Capitol, so when I go to Lansing, I make sure our voices are heard loud and clear," Markkanen said.
Markkanen represents the new 110th House District, which includes Iron, Houghton, Keweenaw, Ontonagon, and Gogebic counties, and a portion of Dickinson County.
Rep. Markkanen recently hired former-Rep. Beau LaFave of Iron Mountain to serve as his legislative director, while Marie Repovz will continue serving as director of constituent services.
Rep. Markkanen's office is located at S-1489 in the Anderson House Office Building. He can be contacted by calling (517) 373-0850, emailing GregMarkkanen@house.mi.gov, or mailing correspondence to S-1489 House Office Building, P.O. Box 30014, Lansing, Michigan 48909.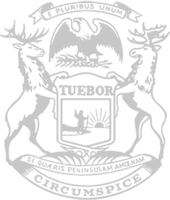 © 2009 - 2023 Michigan House Republicans. All Rights Reserved.
This site is protected by reCAPTCHA and the Google Privacy Policy and Terms of Service apply.