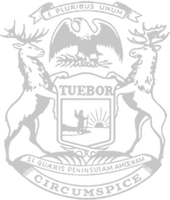 Rep. Prestin: Statewide energy mandates are unrealistic, will increase costs and hamper Upper Peninsula families
RELEASE
|
September 14, 2023
State Rep. Dave Prestin today joined his colleagues in a crucial press conference held this morning to address statewide renewable energy mandates proposed by Lansing Democrats.
Prestin, a member of the House Committee on Energy, Communications and Technology, voiced his concerns about the unrealistic nature of these mandates and their potential to burden U.P. families and residents with steep costs.
"Upper Peninsula families are already grappling with high electricity costs and an unreliable grid," said Prestin, of Cedar River. "Many residents are already struggling to make ends meet, and things only get worse during the challenging weather conditions we've seen of late that leads to widespread power outages. Imposing plans to increase rates and transition to more unreliable energy sources would be tone-deaf to the needs and concerns of the state and my community."
Prestin pointed out that U.P. residents do not support these mandates, and there is evidence of efforts to push the agenda through by altering rules to empower unelected bureaucrats in Lansing to make decisions that will impact local communities negatively.
"Claims made by Lansing Democrats regarding job numbers, cost to ratepayers, public polling, and environmental impact do not align with the facts," Prestin said. "Transparency is essential when elected officials discuss such significant policy changes."
One of the primary concerns raised by Prestin is the potential for massive rate increases under the proposed renewable energy mandates. According to a new study by the Mackinac Center for Public Policy, electric bills for most Michigan families could nearly double under this plan. Reports show that commercial and industrial rates are also estimated to rise significantly. Such increases would only burden employers, hospitals, schools, and the overall economy, according to Prestin.
"If we had the realistic means to a completely renewable energy alternative, I would absolutely consider that measure," Prestin said. "However, the truth is we do not. Solar and wind energy sources, for instance, are constantly subject to fluctuations. Recently, over 200,000 residents lost power due to wind-related problems. The Mackinac Center estimates that an entirely carbon-free grid will see blackouts of up to 61 hours in the winter. The storage capacity required to bridge the gap in Michigan simply does not yet exist."
Prestin said the U.P. is unique compared to the lower peninsula, as they already deal with prolonged power outages generally unseen by the lower peninsula. The transition to entirely carbon-free energy sources will lead to even more frequent blackouts in the U.P., which Prestin said is extremely dangerous to the community. Additionally, he criticized the Democrat push to phase out gas furnaces and appliances, citing the expensive conversion costs and potential disruption to U.P. families and households.
"The state government should not be making local land use decisions, particularly in rural communities like mine where wind and solar farms may be imposed without community consent," Prestin said. "Maintaining grid reliability and keeping energy costs low is what matters to those who elected me to serve them in Lansing. Our state simply does not have the resources for the Democrats' rushed plan. We must work together to reach a new, balanced approach."
Prestin has been at the forefront of this issue for several months, bringing these concerns to his colleagues on both sides of the aisle.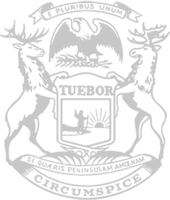 © 2009 - 2023 Michigan House Republicans. All Rights Reserved.
This site is protected by reCAPTCHA and the Google Privacy Policy and Terms of Service apply.