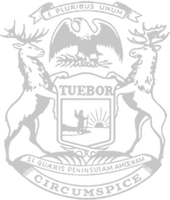 Rep. Tisdel: High costs on Michiganders will cause further population loss
After the governor laid out cost-raising policies in Michigan Democrats' fall agenda in her "What's Next" address, state Rep. Mark Tisdel reiterated his support for keeping costs low for Michigan families and small businesses.
Tisdel, R-Rochester Hills, shared his opposition to two burdensome proposals mentioned in the governor's speech. He said carbon-free energy mandates prematurely closing power plants and shifting to more unreliable wind and solar power will require steep spending by electricity providers and create higher electricity bills for residents and local business owners. He also noted that the production of wind and solar equipment have environmental consequences of their own. Tisdel said another proposal for a new payroll tax on workers and businesses will also cost families more and hurt the state's economy.
"New taxes and expensive mandates in Lansing Democrats' agenda will raise everyday costs — only exacerbating Michigan's population loss," Tisdel said. "A new payroll tax will hit workers' wallets and businesses' balance sheets hard. The government will be taxing Paul to pay Paul, taking money from Michiganders to subsidize paid leave they may never use. Families and job providers will have to make their resources stretch further, and prices will inevitably go up, making basic necessities even less affordable.
"Proposed energy mandates will shutter efficient, reliable power plants, and force our energy market to depend on inconsistent power sources. Wind and solar are not without their own consequences on the environment; for instance, solar panels are largely produced overseas in countries that rely heavily on coal power. As Michigan electricity providers are already transitioning to new energy resources, government forcing change at unreasonable, breakneck speeds will raise electricity rates on Michiganders.
"While Republicans and Democrats alike wonder how to attract people to Michigan and grow our population, one thing is for sure: Raising taxes and prices will give people new reasons to leave our state."
The governor called to mandate 100% carbon-free electricity production on a tight timeline — a premature shift that will make basic electricity more expensive. Although the governor did not go into great detail, introduced legislation currently pending on the issue is particularly extreme. House Democrats have introduced House Bills 4759-4761, which would mandate carbon-free electricity by 2035, forcing utilities to waste money to meet the deadlines and increasing electricity costs for residents and local businesses.
The governor also called for a costly program paid for by a new tax on both employers and employees, again with few details. However, House Bills 4574-4575 would create a new 15-week paid vacation program, modeled after Michigan's broken, fraud-riddled unemployment system and funded by a new tax on businesses and workers, with up to 50% of the tax taken directly from workers' paychecks. The tax will undoubtedly force local job providers to raise prices to cover increased costs.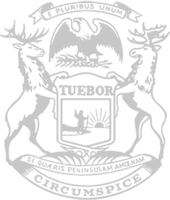 © 2009 - 2023 Michigan House Republicans. All Rights Reserved.
This site is protected by reCAPTCHA and the Google Privacy Policy and Terms of Service apply.