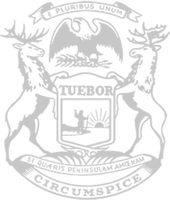 Radical energy policy comes at the expense of struggling families
State Rep. Luke Meerman on Wednesday stood with Michigan's working men and women and criticized the exorbitant spending plan touted by the governor.
Meerman (R-Coopersville) considered the proposals in the governor's "What's Next" address by weighing whether Michigan families will see rising costs due to the policies promised. In the governor's address, a plan to mandate 100% carbon-free electricity production by 2035 was heralded by Lansing Democrats.
"The governor's radical energy policy comes at a time when Michiganders are forced to tighten their budgets and brace for rising costs everywhere form the grocery store to the fuel pump," Meerman said. "The timeline laid out by the governor and Lansing Democrats is untenable and will come at a cost to our economy, agricultural production, and the authority of local governments."
"Our technology has steadily improved since we first began using fossil fuels as a resource, allowing us to use cleaner natural gas, safer nuclear energy, and more reliable biomass fuels than ever before. Our free market has led to the advancement of our tech and will continue ushering in innovative ways to harness clean energy in coming decades. Government regulation does not spur innovation and banning reliable energy sources will not yield the advancements Democrats are promising."
The governor's plan to mandate 100% carbon-free electricity is a premature decision that will raise energy costs for all Michigan residents and businesses. House Democrats introduced House Bills 4759-4761, legislation that if passed, would heighten regulations on energy utilities and will result in increased energy costs. Michigan families and small businesses would face the brunt of higher energy costs.
"The governor unveiled an unrealistic energy plan to cater to progressive lobbyists and special interest groups at the expense of the People of Michigan," Meerman said. "As our economy advances, clean energy technology will become more abundant and reliable, but that technology is simply not there yet. Rampant inflation continues to pummel tight family budgets and lauding such an unfeasible and expensive agenda is tactless in our current economy."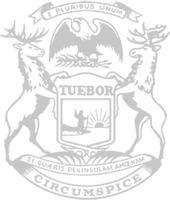 © 2009 - 2023 Michigan House Republicans. All Rights Reserved.
This site is protected by reCAPTCHA and the Google Privacy Policy and Terms of Service apply.