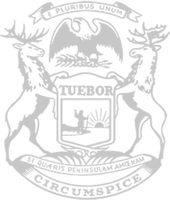 Port Huron City Manager James Freed joins state Rep. Andrew Beeler, R-Port Huron, before a House Oversight Committee hearing on Thursday, Feb. 17, in Lansing. Freed testified about a workplace safety citation that was issued against the city without substantive evidence.
Rep. Beeler: Port Huron penalty, document destruction reveal abuse of power by Whitmer administration
RELEASE
|
February 17, 2022
State Rep. Andrew Beeler today slammed Gov. Gretchen Whitmer's administration for unfairly penalizing the city of Port Huron for COVID-19 workplace violations.
Port Huron City Manager James Freed today testified before the House Oversight Committee about a citation issued by the Michigan Occupational Safety and Health Administration (MIOSHA) against the city government for COVID-19 safety violations. Freed argued the citation offered no substantive evidence of a violation. During the appeals process, it was revealed MIOSHA had destroyed documents that were relevant to the case. The case against the city has since been dismissed.
"Regardless of political disagreements about pandemic policies, it should horrify every citizen of our state that Gov. Whitmer's administration didn't enforce safety violations fairly," said Beeler, R-Port Huron. "After issuing a penalty without evidence to the local government in my hometown, important records about the city's alleged wrongdoing were destroyed. The Port Huron case reveals an abuse of power and unjust tactics on the part of the Whitmer administration."
Freed testified that a MIOSHA investigator came to city offices in July 2020 following an allegation of violations submitted to the agency. The investigator inquired about allegations that the city did not have a COVID-19 response plan, did not provide personal protective equipment (PPE) to employees, allowed employees to choose whether to wear a mask in shared spaces, and that Freed himself went through shared spaces without a mask. Freed provided evidence to refute the allegations, although the investigator declined the city manager's offer to show security footage.
Despite the evidence provided by the city, Freed noted that MIOSHA issued a citation in August. The investigator's report did not specify any particular violation, referring to a "general feeling" about the city's culpability.
The city could have settled and paid MIOSHA, but instead chose to appeal the citation.
"Employers that have been unfairly maligned face an expensive, uphill battle," Beeler said. "The appeals process is costly and time-intensive, and it can be more burdensome to appeal than to pay a fine upfront. That's why due process is so critical. Investigators must assemble a complete, evidence-based case before penalizing local businesses — or city governments."
During the appeal, the investigator admitted that pursuant to policy set by his superiors, some handwritten notes about the case had been burned and important emails deleted.
###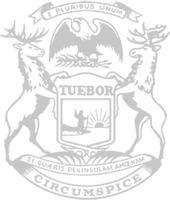 © 2009 - 2023 Michigan House Republicans. All Rights Reserved.
This site is protected by reCAPTCHA and the Google Privacy Policy and Terms of Service apply.