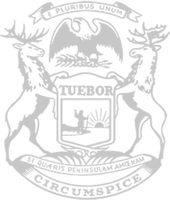 Rep. DeBoyer plan protects residents, cracks down on foreign land ownership in Michigan
State Rep. Jay DeBoyer, of Clay Township, has proposed new legislation that prioritizes national security in Michigan.
House Bill 4329 prohibits the sale of Michigan land to a foreign government, business or person from countries designated as state sponsors of terrorism as defined by the U.S. Dept. of State, and countries deemed as a "non-market economy country" by the U.S. Dept. of Commerce. Some countries currently on these lists are China, Russia, North Korea, Iran, and Cuba.
DeBoyer pointed to reports that the manufacturer of a Chinese spy balloon that recently flew over the U.S. mainland and sensitive military sites for multiple days had a direct relationship with the People's Liberation Army in China. A Chinese-based manufacturer with documented links to the Chinese Communist Party also tried to purchase property near the Grand Forks Air Force Base in North Dakota before the plan was struck down by local officials last month.
"This has become a huge national security issue – and Michigan must do its part," DeBoyer said. "It is long overdue that we forbid foreign adversaries from purchasing land in our state. We must work to increase domestic supply chains and production while growing American business, instead of carving out areas for hostile foreign nations and creating the potential for sensitive information to be infiltrated.
"This plan takes steps to keep our state and people safe from any potential threat these countries pose."
HB 4329 states that if a foreign entity from one of the countries on the designated lists is in the process of buying land or already owns property in Michigan, that entity must disinvest in the land within five years. If the land is not sold within that timeframe, the Attorney General would declare it escheated to the state and order it to be sold.
If this happens, the Department of Natural Resources would auction the land, with proceeds going to the state's General Fund.
The plan has been referred to the House Local Government and Municipal Finance Committee for consideration.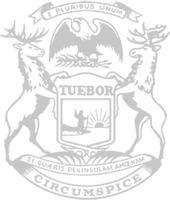 © 2009 - 2023 Michigan House Republicans. All Rights Reserved.
This site is protected by reCAPTCHA and the Google Privacy Policy and Terms of Service apply.