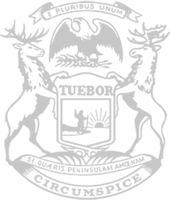 Rep. Markkanen casts crucial votes for advancing budget measures
State Rep. Greg Markkanen recently voted to advance a budget proposal paving the way for needed tax relief for people throughout the U.P. while committing resources to schools, roads, workforce development and other crucial services.
"This budget plan addresses the needs of people I talk with across the western U.P.," said Markkanen, of Hancock. "People want to keep more of what they earn as they see costs soaring. They want their kids to have good, safe schools. They want infrastructure that gives them a good product instead of a repair bill. I made sure these concerns were reflected in this budget plan and that people and communities in our area will have the resources they need."
Highlights of the plan include:
Tax relief: The plan leaves $1 billion for annual tax relief starting in the upcoming fiscal year that will put more money back in people's pockets across northern Michigan – significantly more than proposed by Gov. Whitmer. Her plan accounts for less than $400 million next budget year, and about $757 million once fully phased in through 2025. Whitmer has vetoed Republican tax relief plans that would have helped workers and retirees, but efforts will continue to lower taxes immediately as part of the budget process.
Continued commitments to water infrastructure: State revolving funds helping communities with local water infrastructure projects would receive nearly $214 million. This comes on top of nearly $2 billion in one-time additional resources recently approved by the Legislature and already signed into law, including resources specifically to replace lead water service lines, address wastewater systems, and clean up contamination.
Better roads: The House plan includes a Department of Transportation budget of nearly $6.8 billion, including an additional one-time investment of $750 million specifically for local roads – continuing House Republican efforts to improve roads without additional tax increases.
Support for students: The House K-12 plan includes a record-high school aid fund of nearly $20 billion, including a per-pupil foundation that is up $300 per student from the current year and more than $2,000 than from a decade ago. In addition, the budget includes more than $500 million for teacher recruitment/retention, $300 million in school safety initiatives, an additional $210 million for special education cost reimbursements, and more resources for rural transportation.
The budget proposals now move to the Senate for further consideration.
#####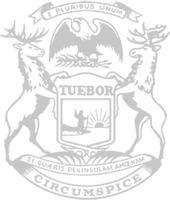 © 2009 - 2023 Michigan House Republicans. All Rights Reserved.
This site is protected by reCAPTCHA and the Google Privacy Policy and Terms of Service apply.