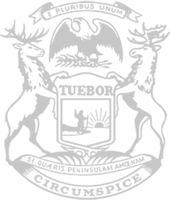 Rep. Markkanen: Repeal of emergency law provides needed protections against executive overreach
Michigan House acts on Unlock Michigan initiative
In what he underscored as a win for individual liberties and the ability for people to have their voices heard through representation, state Rep. Greg Markkanen today joined Michigan House colleagues to formally approve a petition repealing an unconstitutional state law.
Gov. Gretchen Whitmer used the Emergency Powers of Governor Act of 1945 to declare an extended state of emergency during the COVID-19 pandemic. This move included issuing wide-ranging directives without the approval of the Legislature.
In turn, the directives had wide-ranging impacts on people throughout the state – while negating the ability for them to be represented through their elected officials and have their voices heard.
"Gov. Whitmer ruling unilaterally had a profound impact on the functionality of our state as we went through COVID-19," said Markkanen, of Hancock. "It also had a profound impact on the functionality of basic representation in state government. People were unable to have their voices heard – as legislators serve as the voice of the people.
"Because of this approach by the governor, numerous concerns people had – whether it was unfulfilled unemployment claims, families worried their children were falling behind by not being in a classroom or small business owners wondering what they had to do to resume their livelihoods safely and sensibly – fell on deaf ears. The governor was the one making the decisions alone."
In October, the Michigan Supreme Court ruled that Whitmer violated her constitutional authority by continuing to issue orders without the approval of the Legislature. A citizens' initiative throughout the summer and fall of 2020 sought to repeal the law and collected over 460,000 valid signatures from Michigan voters.
Formal approval from the Legislature makes the measure official. The Michigan Senate already approved the measure last week and it now becomes law without the need for the governor's signature – as prescribed by the Michigan Constitution. There is no ability for Whitmer to veto the proposal following passage in both chambers.
"Today, the House showed very clearly that it is the voice of the people – and ensured that people will be able to have their voices heard in the future while being free of consolidated, unilateral power from the executive branch," Markkanen said.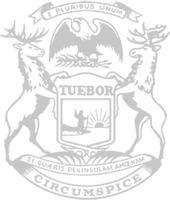 © 2009 - 2021 Michigan House Republicans. All Rights Reserved.
This site is protected by reCAPTCHA and the Google Privacy Policy and Terms of Service apply.