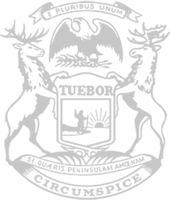 Rep. Meerman measure would ensure greater accountability from local health officers
State Rep. Luke Meerman, of Coopersville, has introduced legislation that would clarify in state law that local health officers may be removed by the county boards that appoint them and that those boards may also remove their own health director.
The bill ensures all counties may hold a vote to remove the health director, except in cases of multi-county health departments, in which a majority vote would be needed between the counties.
Meerman believes this clarification in state law is a necessary step to guarantee accountability in our democracy.
"Governing bodies must be sure of their ability to remove unelected bureaucrats when they are failing in their role or no longer serving the public's interests," Meerman said. "Unelected bureaucrats run contrary to our democracy. Our elected officials must maintain the right to remove individuals from unelected positions, otherwise the people's voice is diminished. The people elect their county commissioners to govern our communities – there is something very wrong with our system when those elected officials cannot remove an individual they hired."
Meerman's legislation would allow health officers who serve in multi-county health departments to be removed by a majority vote of their county commissions if the actions of the officer no longer align with the community they represent. His plan would also allow county boards to remove their own health director.
House Bill 5711 was referred to the House Local Government and Municipal Finance Committee.
###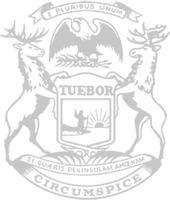 © 2009 - 2022 Michigan House Republicans. All Rights Reserved.
This site is protected by reCAPTCHA and the Google Privacy Policy and Terms of Service apply.