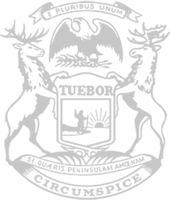 Rep. Luke Meerman welcomes Blue Star Mothers Heidi Parcher (left) and Jacqueline Ransom (right) to the Capitol to commemorate Blue Star Mother's Day and thank them for their activism.
Rep. Meerman welcomes military mothers to Capitol
State Rep. Luke Meerman of Coopersville introduced legislation today to memorialize Feb. 1 as Blue Star Mother's Day in Michigan. The term "Blue Star Mother" refers to mothers, stepmothers, grandmothers and foster mothers who have children serving in the military, guard or reserves, or children who are veterans.
The Blue Star Mothers of America was founded in Flint, Michigan, in 1942 and strives to assist military families in all aspects, most notably by welcoming home returning service members, visiting the wounded in hospitals and rehabilitation centers, and caring for the mothers and families of those who lost their lives while in service to our country. Blue Star Mothers are often easily identified by a blue star that rests on a white banner and is displayed at their home or on their lapel.
"This group of mothers provides invaluable work to the state of Michigan and its citizens by promoting patriotism and support for our military troops and their families," Meerman said. "It's an honor to welcome them to the Capitol today and to recognize their service and impact on our communities across the state."
House Resolution 218 was approved with overwhelming support.
###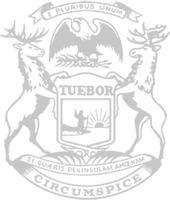 © 2009 - 2022 Michigan House Republicans. All Rights Reserved.
This site is protected by reCAPTCHA and the Google Privacy Policy and Terms of Service apply.